Welcome to Helsinki!
The northern capital of Helsinki is full of secrets just waiting to be discovered. It is a city where sea, nature and urban landscapes meet. We hope that you have time to explore Helsinki while in addition of taking part in the World Dog Show 2025.

Photo: © Kari Ylitalo / Helsinki Partners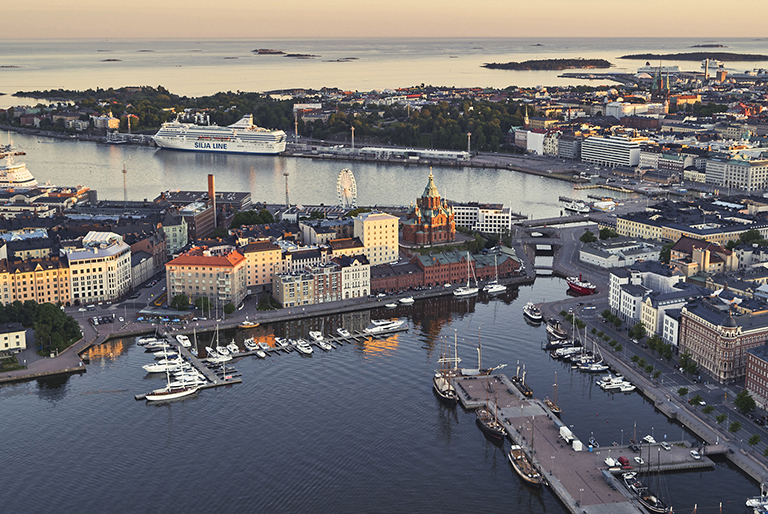 The Finnish capital Helsinki is ideally located as a part of the Nordic region, it is close to the Baltic countries and offers fast flight connections to Europe, North America and Asia.
Helsinki Airport consistently ranks among the best airports in the world. Helsinki Airport serves around 350 flights a day to and from destinations all over the world, including dozens of direct flights a week to and from Asia.
Helsinki – a city where sea, nature and urban landscapes meet
Helsinki is totally unique combination of quirky urbanity and peaceful nature that gives silence and space to feel more, hear more and experience more. The people of Helsinki are small-town folk with a metropolitan mindset. In Helsinki, you can easily find trendy bars to sip natural wines or put on hiking boots and head towards the magical silence of the forest.
In compact city, everything is near. Wherever you travel in Helsinki, you can reach your destination quickly and easily either by walking or by public transportation. Helsinki's naturally beautiful islands are easily reached via ferry connections – some in twenty minutes, and the closest ones in just three minutes.
Helsinki is a pocket-sized metropolis that offers activities for all tastes
Finland has four very distinct seasons that all offer plenty to do whatever the weather – Finns are indeed very much outdoor people. Helsinki's proximity to nature makes it easy to combine outdoor activities with urban culture.
The city centre itself is pleasantly compact, so you can walk everywhere and see the sights. Alternatively, you can tour the city on bicycle or paddle around the extensive shoreline in a kayak or canoe. Relax, enjoy and get involved! If it's chilly, just put on a warm jacket, woolly hat and a good pair of walking shoes!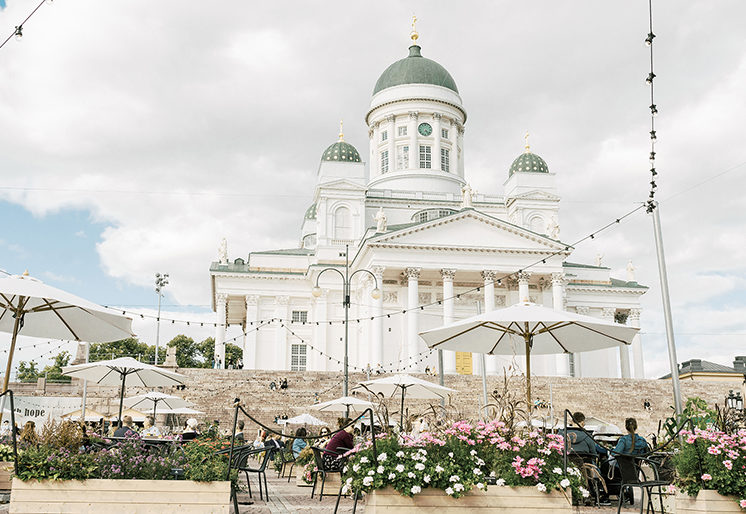 About Helsinki
Helsinki is easy to reach, and the city offers a wide selection of dog-friendly accommodation.
Photo: © Camilla Bloom / Helsinki Partners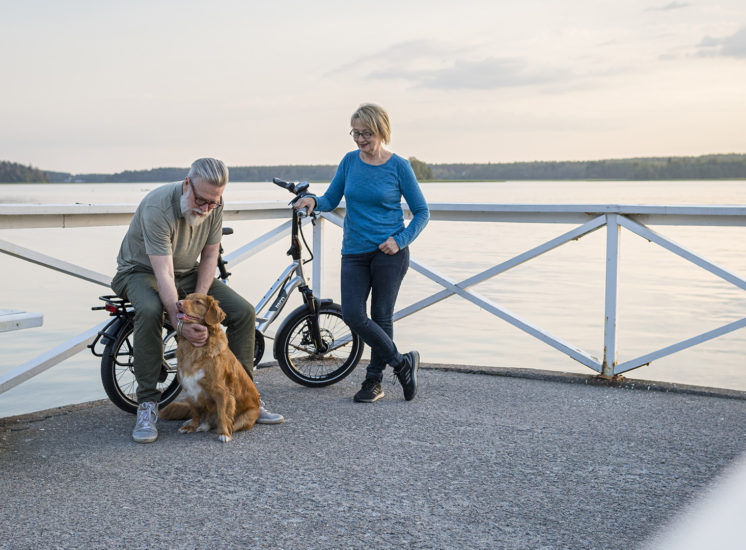 With dogs in Helsinki
Helsinki is a dog-friendly city. It is easy to move around with dogs and the city has several dog parks and beaches for dogs.
Photo: © Tern Bicycles / Helsinki Partners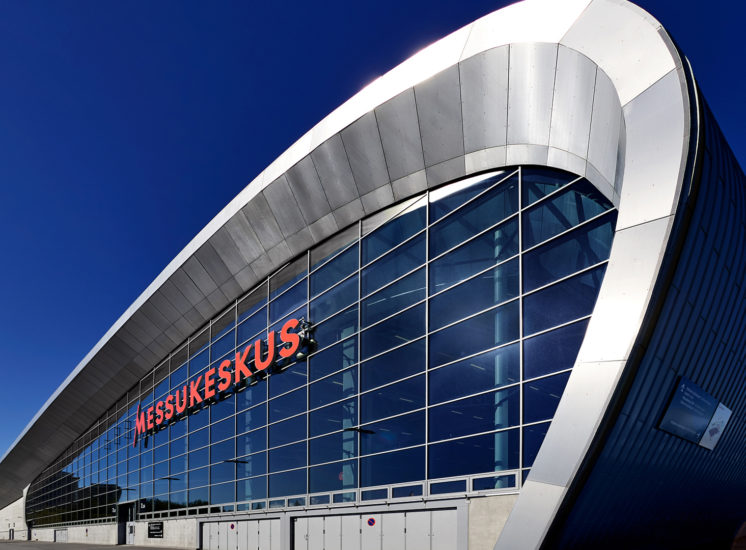 Messukeskus
Messukeskus, Expo and Convention Centre Helsinki is Finland's largest venue for fairs and conventions, where all services can be found under the same roof.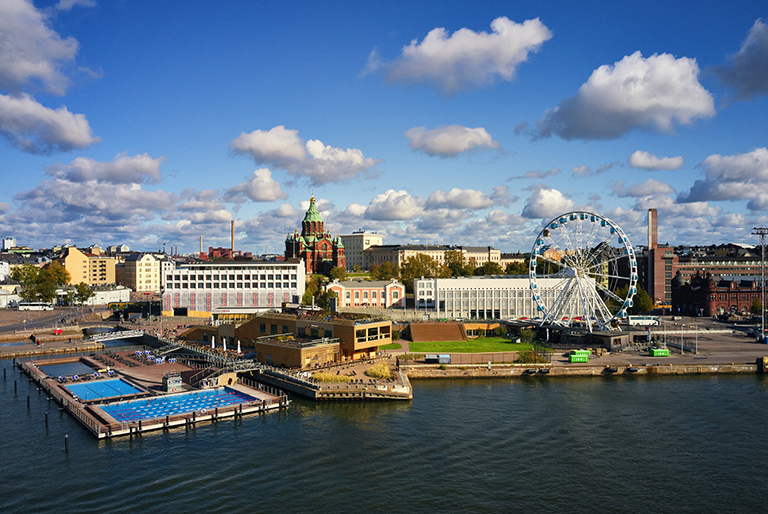 Hope you enjoy your stay in Helsinki! Welcome again!
Photo: © Jussi Hellsten / Helsinki Partners